1st IN IRELAND
SLIDING PULL OUT STORGAGE

FOR UNDER STAIRS, EAVES ETC

AS NOT SEEN ON DRAGONS DEN
I was the first in Ireland to make and install these practical under stair Storage
I have been installing these units since 2008
, The smart storage solution to any home,

Affordable and with choice of size, style, finish and colour,

Unlike other understair solutions that use brackets that put pressure on the unit and can only hold the same weight as an avarage drawer, I use castors on the bottom of each unit that can hold up to 80kg, As these units are not flat packed and are custom made from mdf and fitted to your requirements they can be made to fit around existing pipes or electrical units that may be under your stairs, can be completed in one day.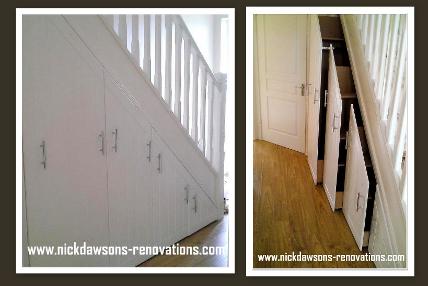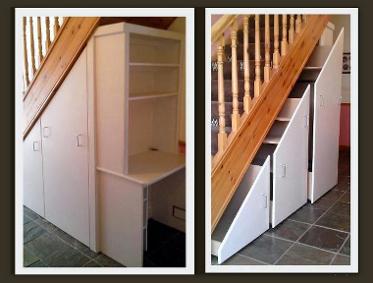 The space under stairs provides wonderful place for storage. I can Install cabinets, shelves or boxes whatever you require for your under stairs storage. hanging space for placing Coats , boxes for books and toys , Scarves, shoes, hats can now be hidden away but not lost these slide out cabinets have easy access to your many things without the need to bang your head and root under the stairs . This ingenious design maximizes the space and eliminates clutter, all units can be painted in different finishes to suit your taste.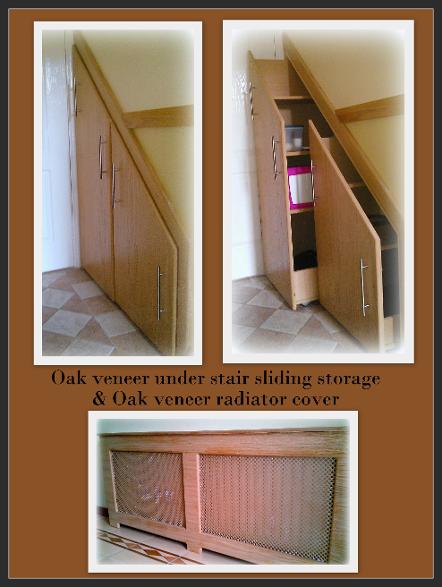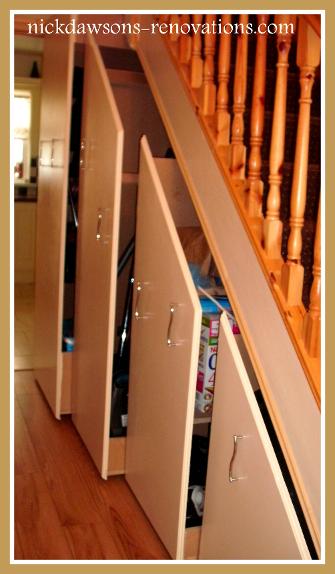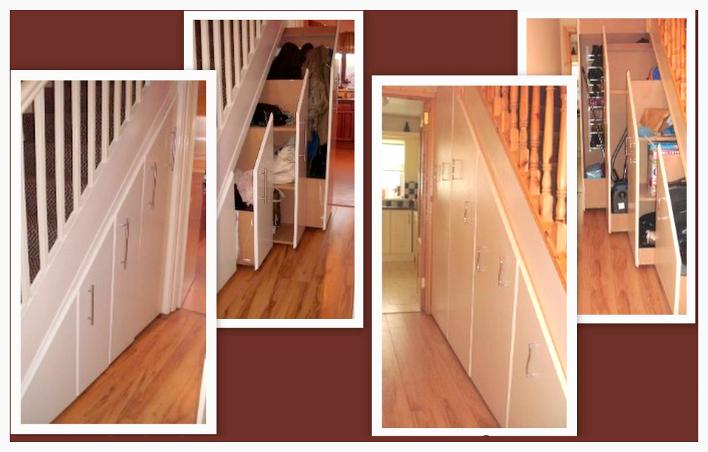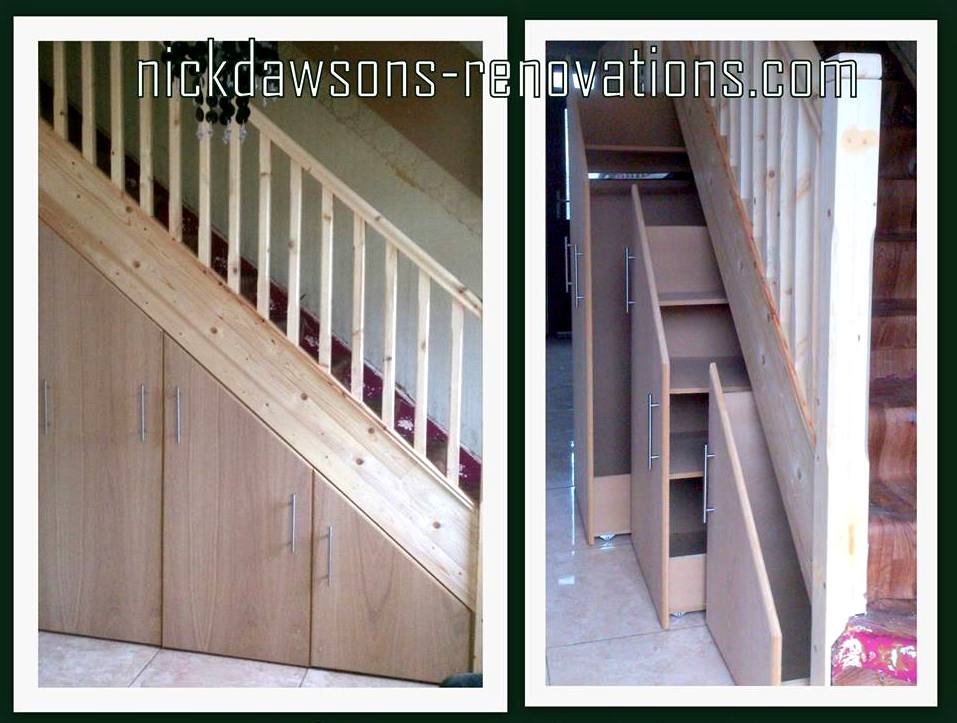 SLIDING STORAGE FOR EAVES & ATTICS